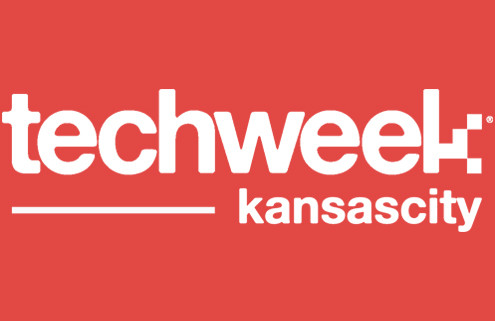 Tim O'Reilly, San Francisco, California, 2017.
Techweek 2018 in Kansas City is shaping up to be one of the best yet.
The fourth annual Techweek Kansas City conference – set for Oct. 8-12 – will return to a more traditional conference format with a heavy focus on sessions and speakers, a three-day Business Expo, opportunities for tech entrepreneurs to shine, along with the fourth annual $500,000 LaunchKC grants competition finals on Friday, Oct. 12 at Union Station.
Techweek announced today (May 31) that one of the top speakers in the country, Tim O'Reilly, will  address the audience in Kansas City. Tim is the founder and CEO of O'Reilly Media, Inc., which delivers online learning, publishes books, runs conferences, urges companies to create more value than they capture, and tries to change the world by spreading and amplifying the knowledge of innovators.
O'Reilly has a history of convening conversations that reshape the computer industry. In 1998, he organized the meeting where the term "open source software" was agreed on, and helped the business world understand its importance. In 2004, with the Web 2.0 Summit, he defined how "Web 2.0" represented not only the resurgence of the web after the dot com bust, but a new model for the computer industry, based on big data, collective intelligence, and the internet as a platform. In 2009, with his "Gov 2.0 Summit," he framed a conversation about the modernization of government technology that has shaped policy and spawned initiatives at the Federal, State, and local level, and around the world.
He has now turned his attention to implications of AI, the on-demand economy, and other technologies that are transforming the nature of work and the future shape of the business world. This is the subject of his recently published book from Harper Business, "WTF: What's the Future and Why It's Up to Us".
Techweek brings a great tech offering this year including the three-day Techweek KC EXPO, which will host 100 booths of exciting tech companies from startups to enterprise level companies.
Below is an overview of the schedule for the week including some of the content tracks, with more additions coming:
Monday, Oct. 8 thru Wednesday, Oct. 10
Big Data Summit
Techweek EXPO
Fintech Track
HealthTech Track
AR/VR Track
Crypto/Blockchain Track
Minority Inclusion in Technology Track
Public Policy in Tech Track
Venture Capital Track
Pure Pitch Rally
BetaBlox Demo Day
Thursday, Oct. 11
Digital Crossroads: Future Lens Track
Techstars Demo Day
VIP After Party powered by Lead Bank
 Techweek Founder's House
Friday, Oct. 12
Day-long platform for the LaunchKC grants competition for tech entrepreneur; tentative schedule features:

9 a.m. LaunchKC keynote speaker
9:30 a.m. LaunchKC competition finalists will pitch the judges with their grant-worthy business plans
3:30 p.m. LaunchKC to award $500,000 in grants to nine entrepreneurs
LaunchKC is currently accepting applications online – through July 11 – for the $500,000 grants competition. To apply, go to http://launchkc2018.startupcompete.co/. LaunchKC select nine grant recipients during the Techweek Kansas City conference. One entrepreneur will receive a $100,000 nondilutive grant, while either others will receive $50,000 each.
Techweek highlights for Oct. 8-12
Techweek is planning a busy week in Kansas City that will include dozens of panels, speakers and topics related to technology and entrepreneurship. Each day will include a featured keynote speaker. For  just a sampling of additional world class speakers slated to speak at Techweek in KC, Techweek will host:
Phil DeSimone – Co-founder of Carbon3D, a Silicon Valley-based digital 3D Manufacturing company recently valued at $1.7 Billion
Dr. Karen Kerr – Executive Managing Director at GE Ventures  and PhD in Physical Chemistry
Dr. Fred McKinney – Dartmouth University, Managing Director of Minority Business Programs
Kimberly Bryant – Black Girls Code Founder
Rodney Sampson – Founder of Opportunity Hub in Atlanta
Kira Blackwell – Program Executive at NASA Headquarters
"I am looking forward to Techweek as an opportunity to bring thought leaders from across the country to Kansas City helping to engage Midwest based executives and investors and creating a dialogue about the future." Lesa Mitchell , Managing Director of Techstars KC.
Tickets for Techweek 2018 in Kansas City go on sale to the public tomorrow (Friday, June 1). For updates on the agenda and activities, go to Techweek Kansas City.
https://www.launchkc.org/wp-content/uploads/2014/09/TechweekKC.jpg
400
495
Mike Hurd
https://www.launchkc.org/wp-content/uploads/2019/05/LAUNCH_KC_Horiz_Color_Alt4.png
Mike Hurd
2018-05-31 08:46:07
2018-05-31 09:06:11
Techweek, LaunchKC prepare for robust 2018 KC conference