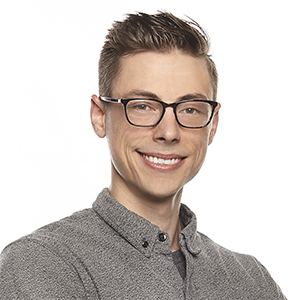 Leveraging an area aptitude for innovation in finance, nbkc bank is launching an accelerator program for early-stage financial technology startups from across the globe, Startland News reported on Wednesday.
The Kansas City-based community bank has partnered with the LaunchKC grants competition to offer the Fountain City Fintech Accelerator, which will soon welcome applications for its inaugural class. The 75-day program begins Oct. 1.
"LaunchKC is thrilled to partner with nbkc bank to start Fountain City Fintech, adding another great resource for entrepreneurs and expanding the city's efforts to become the most entrepreneurial city in America," said Drew Solomon, senior vice president, business and job development at the Economic Development Corporation of Kansas City.
"It's a great expansion to the LaunchKC grants competition, and the team at nbkc has shown they're willing to invest the time, effort and dollars in the community to make innovation happen. We are currently conducting grant making opportunities to increase the impact and reach of the accelerator."
LaunchKC was founded in 2014 by the Downtown Council of Kansas City and the EDC. It is currently seeking applications for the fourth annual competition that will award $500,000 in grants to nine tech entrepreneurs on Friday, Oct. 12, the final day of the Techweek Kansas City conference.
nbkc bank and LaunchKC will select five companies from the pool of applicants, each of which will receive a minimum $50,000 investment in exchange for 2 to 4 percent equity in the firm. In addition to the funding, nbkc will provide the firms mentorship, connections and space at its headquarters located at 8320 Ward Parkway, Kansas City, The Startland News reported.
The program will be led by Kansas City startup champion Zach Anderson Pettet, who recently made the case that Kansas City is an underground tech hub. 
"Kansas City's been a Fintech hub for longer than most people realize," said Pettet. "The likes of H&R Block, BATS, and ZOLOZ have paved the way for an upcoming wave of financial technology innovation.
"With community Partners like LaunchKC, VC Partners like Plug and Play Ventures, and a stable of top-flight mentors from around the world, Fountain City Fintech is excited to play a pivotal role in that wave.
"We're perfectly positioned to accelerate entrepreneurs' efforts to solve real-world financial problems through technology."
To learn more, or to apply to the Fountain City Fintech Accelerator, visit www.fountaincityfintech.com
https://www.launchkc.org/wp-content/uploads/2018/06/Headshot_Head_ZAP.jpg
300
300
Mike Hurd
https://www.launchkc.org/wp-content/uploads/2019/05/LAUNCH_KC_Horiz_Color_Alt4.png
Mike Hurd
2018-06-21 15:46:40
2018-06-21 15:50:32
nbkc bank to launch FinTech accelerator with LaunchKC support