Techweek to open week-long KC schedule on Monday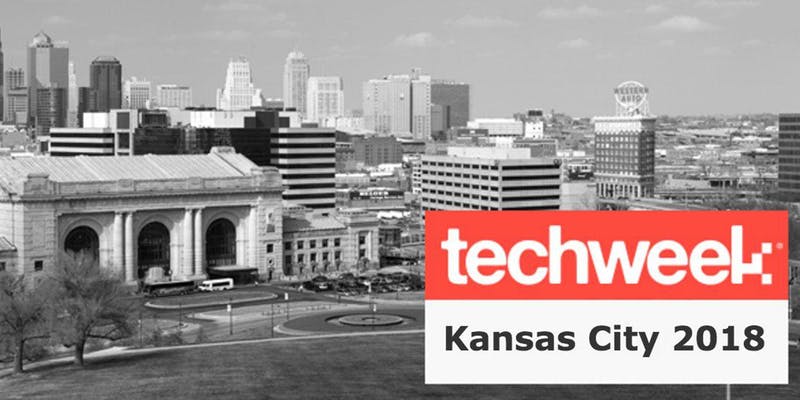 Courtesy of The Startland News
Candidates to be Kansas City's next mayor will take the stage Monday at Union Station in one of Techweek KC's first events of 2018 to talk tech and its importance in shaping the city's future, said Ryan Weber.
Techweek returns to Kansas City on Monday for its fourth, annual week-long technology and entrepreneurial conference. Events runs through Friday, which will feature the LaunchKC Pitch Day and a keynote address by NASA's Kira Blackwell. A snapshot of the complete Techweek program is featured below.
"We're still a long way from the [April 2] primary election, but this forum will help voters be more educated about the various candidates, their experience, credentials, and vision for the future of KCMO as a whole," said Weber, president of the KC Tech Council.
The forum does not include front-runner and former Missouri Secretary of State Jason Kander, who announced Tuesday in a Facebook that he was dropping out of the race because of Post Traumatic Stress Disorder symptoms. Announced candidates appearing Monday at Techweek KC include Alissia Canady, Jermaine Reed, Phil Glynn, Quinton Lucas, Steve Miller, Scott Taylor, and Scott Wagner.
With nearly 100,000 tech jobs across the metro, the tech-focused forum is a can't-miss for curious citizens who have questions about the city's digital evolution, Weber said.
"[The tech space] lifts an economy, employs workers, and accelerates development," he said. "We hope every candidate has a strategy to enable this growth."
The KC Tech Council hopes each candidate has a tech-focused strategy prepared for the city, if they are elected come the June 25, 2019, general election, Weber said.
Adding the mayoral forum to a full Techweek KC schedule — which was released Monday, and can be accessed using the Attendify app — is one of the dozens of ways the 2018 event is diverging from previous incarnations of Techweek KC.
Weber is expecting a conversation Monday that's both lively and informative, he said.
Click here for tickets to Techweek KC.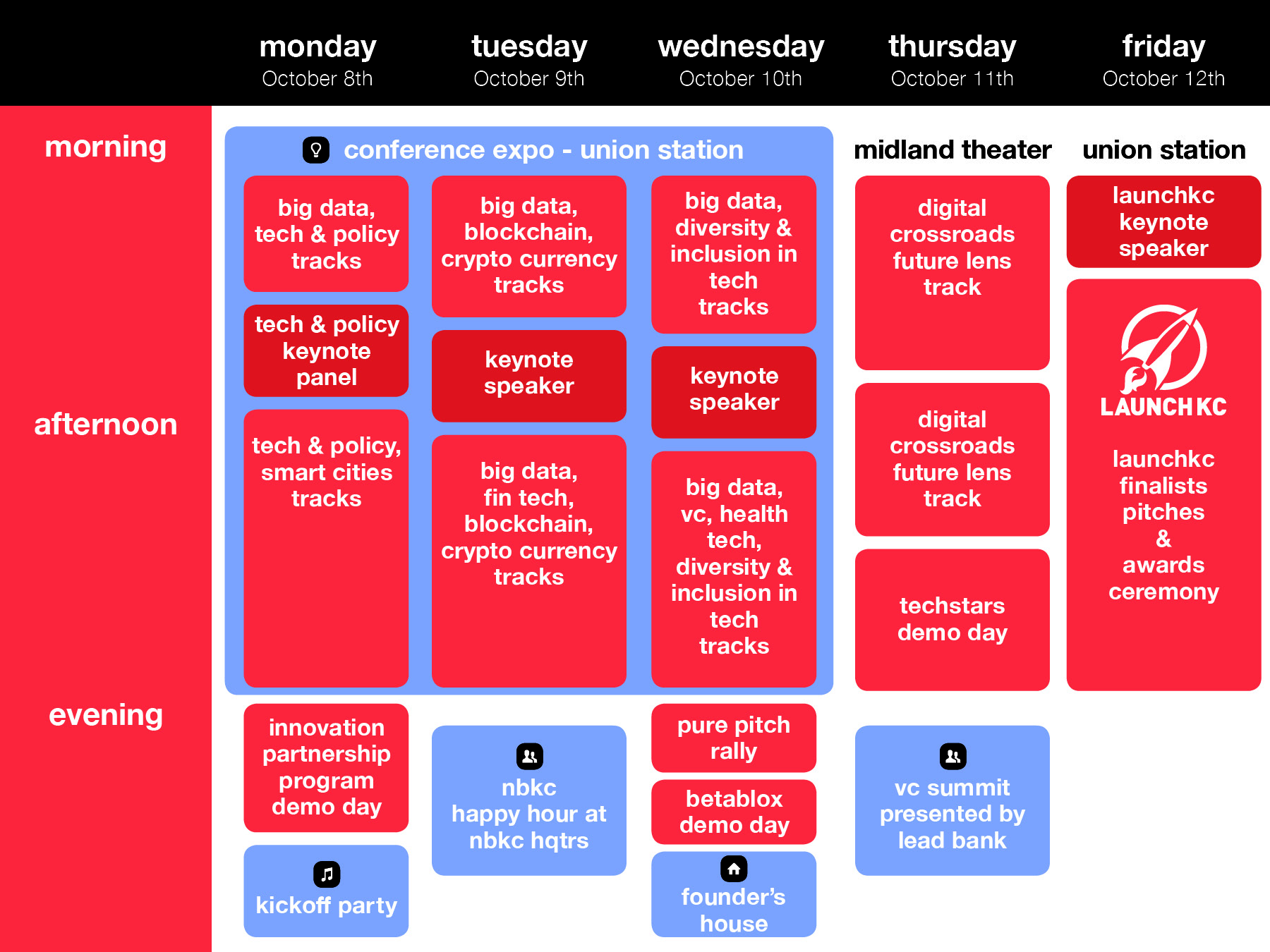 https://www.launchkc.org/wp-content/uploads/2017/09/LaunchKC2017Techweek_02.jpg
576
450
Mike Hurd
https://www.launchkc.org/wp-content/uploads/2019/05/LAUNCH_KC_Horiz_Color_Alt4.png
Mike Hurd
2018-10-04 02:45:14
2018-10-06 08:50:51
Techweek to open week-long KC schedule on Monday